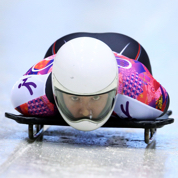 I am an Olympic athlete in the sport of skeleton and a Ruby on Rails developer. When I'm not racing headfirst down a mountain of ice at 90mph, I like to read, review, and recommend good books.
In Brief:
2014 Olympian in skeleton [faqs]
United States Olympic Committee Athlete Representative.
USA Bobsled/Skeleton Athlete Advisory Committee Chairman.
USA Bobsled/Skeleton Board of Directors.
Lead Software developer at Instaviser.
Recent: